The "Swede" Center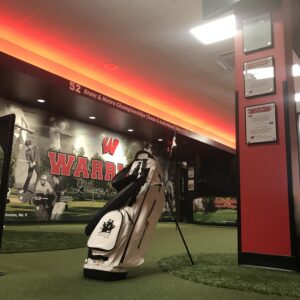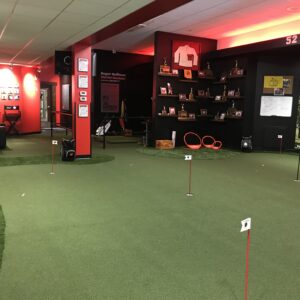 Media Links:
Sneak Peak - https://www.ketv.com/article/how-swede-it-is-westside-opening-new-golf-facility/35272126
Dedication - https://www.ketv.com/article/westside-golfers-open-new-facility/35543295
Fundraising Goal:  $300,000 (Successfully raised with 100% private donations)
61 Donors supported the project financially and/or through in-kind support.
Current Donors to the Project:
 Anglim Family
Anonymous
Rick Berkshire
Bonnett Family
Amy and Kris Brown Family
Jason and Stacey Bryant Family
Kelly and Kevin Buscher
Anne and Scott Carlson Family
Curzon Promotional Graphics
Kristi and Matt Davis Family
Adam and Katy DiPrima Family
Foresight Sports
Brett and Jackie Froendt
Mike and Katie Grier Family
Vicki and John Hallett
Molly Hallett
Amy and Terry Hanna Family
Cindy and Scott Heider
Jeff, Stephanie and Jacob Hellman Family
Bob and Karen Hill
Hoffman Family
Inman, Topp and Kammandel Families
Jon and Grant Jabenis
Jasa Family
Lois Jensen
Kris and Dave Karnes Family
Kelly's Carpet Omaha
Kevin Kerr
Robert and Myrna Krohn Family Foundation
Basil and May LaRoda II
Todd and Katey Lenczowski Family
Michael and Charlene McHugh
Made in the Shade Blinds
Dr. and Mrs. John H. and Jane Ellen Makari
Sarah and John Maaske
Dan C. McPhail
Miller Electric Company
Pocras Family
Jerry and Mary Jo (Palmesano) Pont
Prairie Construction Company
In Memory of Ryan Renner
Kyle and Mike Robino
Eric and Molly Schlegel Family
Sherwin Williams
Joe and Nancy Sloan
Annika Sorenstam Foundation
Southwest Greens
Fred and Patty Suarez Family
TACK Architects
Alison and Gregory Topp Family
Stanley M. Truhlsen Jr.
U.S. Kids Golf
Gianna Velardi
Volberding Family
W Club
Warrior Girls Golf Camp
Kim and Josh Weiss
Westside Foundation
Mark Wheeler, Class of 1977
Christy and Joe Ziskey
Barry Zoob Family
Westside Open The Swede Center:  Premier Golf Center in a Public High School in the United States
State of the art technology. A mini-museum paying tribute to Westside golfers and moments spanning decades. One room inspiring greatness and passion for a game spanning 600 years.
It's called The Swede Center: 1,800 square feet of golfing paradise that would awe golfing veterans and beginners alike. It's located inside Westside High School, THE first of its kind in a public high school in the United States. This state-of-the-art facility was unveiled to Westside student-athletes and coaches in January, and officially dedicated on February 15.
The Swede Center was constructed in an area of the school that wasn't being used.  The high ceilings made it perfect place for a golf simulator where a golfer can play one hole or all 18 on some of the most famous courses in the world.  In addition to the Roger Hoffman Warrior Simulator, the training center also includes areas to practice putting and chipping, the Grant Jabenis Warrior Hitting Bay, locker room and the Froendt Family Golfer's Lounge.  In addition to the high-tech golf equipment, the facility provides a history lesson in Westside golf highlighting past state and metro champions, both individual and teams.  
Named for Merrill 'Swede' Carlson, The Swede Center at Westside High School was made possible entirely through donations (100% privately raised), many from alumni, community members and parents. Sixty-one donors in all supported the project, including the Carlson family, supported this project to provide an elite facility for Westside golfers, and to grow the game of golf with future generations. The girls and boys golf teams are already planning a Jr. Warrior Golf Clinic for the district's elementary schools, allowing younger students the opportunity to be fitted for clubs and practice in the facility at no charge to them or their families. For many children, including students at Westside's four Title I schools, this might be the only opportunity they would have to experience the game of golf. Merrill Carlson himself faced challenges in his life due to financial issues, including being forced to leave college due to lack of funds. His son Scott ('75), hopes The Swede Center and a new scholarship trust of the same name, will allow Westside students the opportunities his father did not have.
The district honored the Carlson family at the Ribbon Cutting.  "[People] are going to get both an access and introduction to the game of golf," said Carlson. "It's going to give students and stakeholders all throughout District 66 and the Warrior Community a chance to really further the game of golf."
If interested in a tour of The Swede Center, please email the Westside Foundation at westside.foundation@westside66.net.